Our Next Monthly Meeting
Wednesday, May 15, 2019 at 06:30 pm
MIT Building E-51, Room 395
To Be Determined
---
Wednesday, April 10, 2019 : BLU.ORG server crash
The BLU DNS/mail/web server suffered a hardware failure on April 10, 2019.
We've restored DNS and the web site to our development server, but we're having difficulty getting email configured. Our apologies for the outage; we're working on the problem, and hopefully mail will be functioning again soon.

A few photos from our 20th anniversary meeting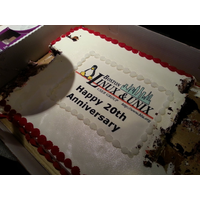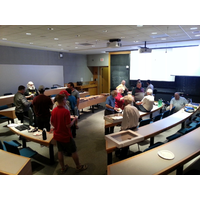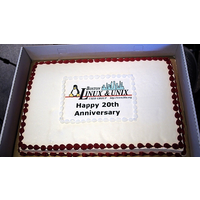 ---
Documents and Links From Recent Meetings
Do Do This At Home... In Control!
20 February 2019; Bob Frankston
Bob's slides - (pdf) - (pptx)
Short Takes: Fotoxx 2018 Update; Application Containers
18 July 2018; Jerry Feldman; Dick Miller
Jerry's slides on Wayland vs X11 - (containers) - (wayland)
Blockchain, and Ubuntu 18.04 LTS
16 May 2018; Bill Ricker and Jerry Feldman
Bill's BitCoin Rant - (odp) - (pdf)
Lightning Talks 2018
18 April 2018; Brian DeLacey, Kurt Keville, Alexei Miagkov, others
Brian's photos - (zip) - (html)
Alexei's slides - (zip) - (html)
Algot Runeman on 3D Printing
15 November 2017; Algot Runeman
Algot's Overview - (html)
Algot's slides - (zip) - (html)
IoT Security, Digital Data Privacy, the Linux Dirty COW and related matters
19 April 2017; Brian DeLacey
Brian's slides - (pdf)
Linux Encrypted Backups
15 February 2017; Brian DeLace, Jerry Feldman
Restic slides (pptx) - (pdf)
Red Hat OCID and Container Security
18 January 2017; Daniel J. Walsh
Dan's slides - (html) - (tarball) - (text)
(Here's a complete list)
---
---
---
Many of our meetings are held at M.I.T.
---
---
For information on wearable computing, see R. Paul McCarty's
Wearables Central
site.